How do I record a spot ?
---
Recording a spot is quite straight forward. On the right hand side of the spotter window or just above the spot list you will see the add spot tab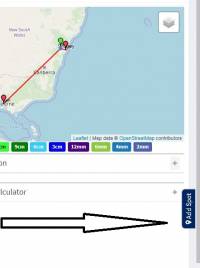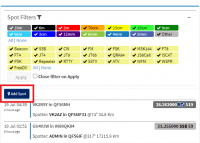 Clicking on this button will cause the add spot detail pane to slide out thus…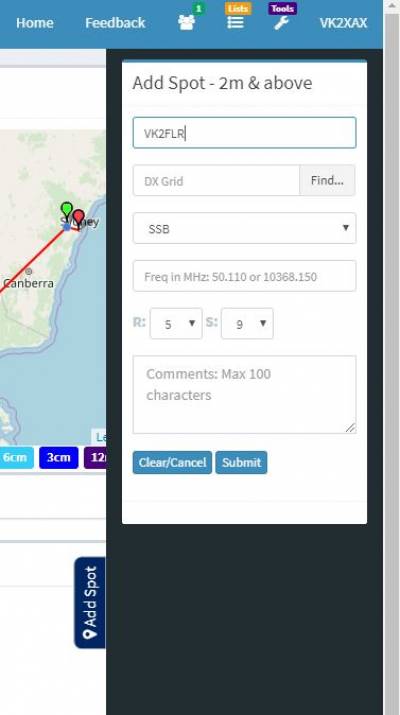 You type in the call of the spot where it says "DX Call" and if you know the grid square of the call you spotted you can type that into the "DX Grid" box.
if you dont know the grid of the call you spotted, you can click on the "Find…" button next to he "DX Grid" field and if the spotted call is in the VKSpotter database a window will popup with that call and grid thus…

You can then click on the "Use this Grid" button to populate the "DX Grid" field.
Click on "SSB" to select any mode other than SSB.
Input the frequency into the next field, you can type over the top of the grey help text.
You can also add a comment that will appear underneath the spot in the spot list if you want.
Click the submit button to record the spot into the database.
The spot will appear on the map and in the spot list. You will only see the spot if you have the filter set for the band and mode you entered for the spot.
The frequency and mode you entered for this spot will be saved and remembered the next time you add a spot.